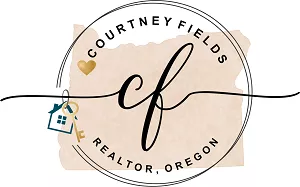 Courtney held positions in sales and marketing and property management for over 20 years before getting her real estate license. She has found the industry to be an excellent fit to her personality and character. Integrity, hard work and professionalism are the core ingredients to Courtney's success in the real estate business.
Courtney is passionate about the needs and goals of her clients and works with purpose to help her clients get what they want- a successful real estate transaction! She is an expert negotiator and works to overcome obstacles with creative solutions. When working with Courtney it's evident that she truly loves what she does.
She brings creative service to every detail of your real estate transaction. With the ability to think ahead she can plan proactively and strategically in order to get deals done. She has worked in many aspects of the industry representing buyers, sellers and investors in both residential and commercial real estate.
She loves the Oregon Coast and enjoys spending time with her family, exploring the beach with her french bulldog Lola and watching her son Ayden surf.